Archive for the 'Main Page' Category
Is there a beer you want me to review for you? Are you an inspiring brewery trying to get off the ground? Send me your beer and I will be happy to give you an honest opinion!
This site has …
Hey guys and gals I want you to check out a fellow beer connoisseur's website, his name is Scott, he is a good guy,  and I find his site to be rather informative, and he has some good beer reviews!…
First off Happy New Year to eveyone, I hope everyone had multiple tasty beers to consume tonight! I had a couple beers from the Founders brewery that you will see reviewed before long and then I switched to my mass …
I just wanted to wish every beer lover out there a Merry Christmas and a Happy New Year! I hope everyone got what they wanted from Santa and I hope everyone stays safe and has a great new year!!
Cheers!!!!…
I just wanted to wish everyone and their family a happy Thanksgiving, I hope you stuff yourself full with great food and of course great beer!!!! Everyone be safe out there and remember click it or ticket!!!…
A couple of my friends and I attended STLhops.com's 2nd birthday party last night and I must admit it was a damn blast!! I want to thank all those that were involved in the planning as it was a good …
Guys and gals thank you for being patient with me. I know I haven't been posting as many beer reviews as I used to and the reason being is because I lost my job and have been unemployed for over …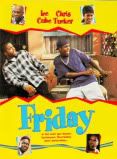 Hey everyone just wanted to say happy Friday to everybody! Anyone got any big plans this weekend? Mine is going to be a good one got a birthday party to go to for my buddies child and then just busy …
Follow Beer-Taster.com on Facebook now as well! Leave comments, and suggestions!
Guys and gals I just made a twitter acount for you so now you can get all the beer reviews you can handle if you weren't already!